This is probably the easiest and fastest way to buy a subscription for Travibot.
Step 1: Go to the startpage,
http://travibot.com/en/
Step 2: Click on the red button "Travian Bot - Buy full version!"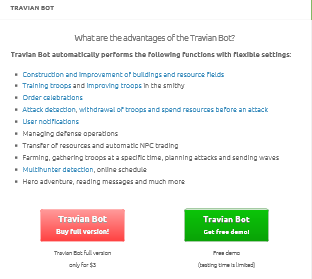 Step 3: Choose what kind of package you want to buy by looking at the column "Edition", choose between Elite, Standard & Lite. (More info about the different versions here
http://travibot.com/en/edition/
And then click on "
Buy Now
" on desired price plan.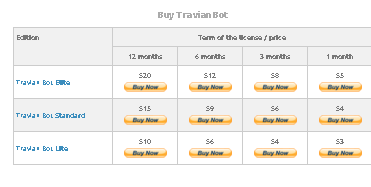 Step 4: Login with your paypal account or create a new account on the new page and then pay.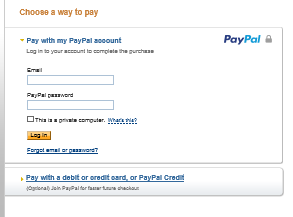 Enjoy your new subscription!
If you have any questions, feel free to ask here!