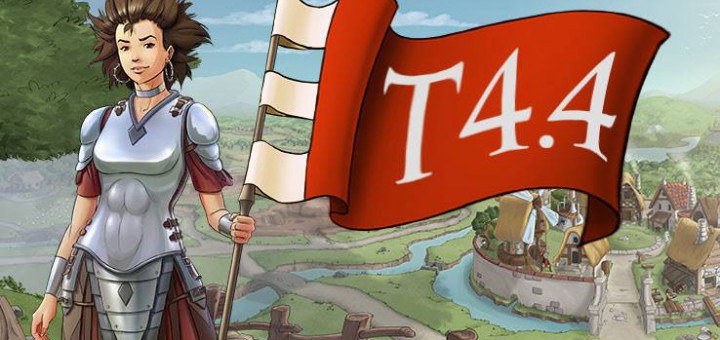 Set up
Demo version
Download Demo, run file, follow the instructions of the installer.
Full version
Make payment. License password and download link will be sent to your email in few minutes after the payment.
Download full version, run file, follow the instructions of the installer.
System requirements
Operation system: Windows 7, 8, Vista or XP. For Windows 8 you must turn off DEP (Data Execution Prevention) for bot
Browser:

Internet Explorer 10 or higher for Windows 7
Internet Explorer 9 or higher for Windows Vista
Supported Servers list
nordics.travian.com
travian.asia
travian.ba
travian.bg
travian.cl
travian.co.ee
travian.co.id
travian.co.uk
travian.co.za
travian.com
travian.com.au
travian.com.br
travian.com.my
travian.com.sa
travian.com.ua

travian.com.vn
travian.cz
travian.de
travian.fi
travian.fr
travian.gr
travian.hu
travian.in
travian.ir
travian.it
travian.jp
travian.lt
travian.lv
travian.net
travian.nl

travian.org
travian.ph
travian.pk
travian.pl
travian.pt
travian.ro
travian.rs
travian.ru
travian.sk
travian.team.com
travian.tr
travian.tw
travian.uk
travian.us
Account tab
Account tab opens when you first start Travian Bot and need to specify the user's credentials.
In the demo version on this tab fill the fields "Server", "Username" and "Password."
In the full version "Server" and "Login" are filled automatically. Enter only the "Password".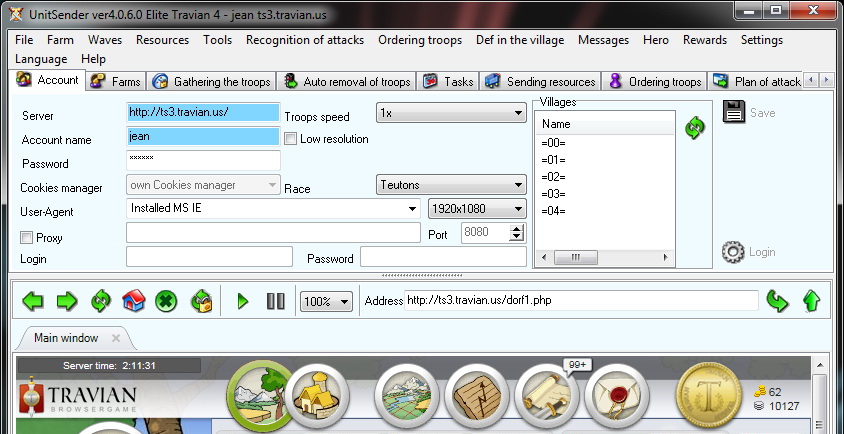 Troops Speed – select server speed
User-Agent – lets you choose which browser bot will be provided on the server side
Proxy – fill if it required by your network settings
Press "Save" button and press "Login".
After connecting the Bot automatically determines the list of villages and some additional information.